Press release: Launching 'Scale at Speed'
LONDON, June 9, 2021 /PRNewswire/ — For entrepreneurs, whether self-funded or backed by venture capital or private equity, the goal from the time they start the business is often to eventually sell and exit the business for the right price. But reaching that goal is often a road filled with many different challenges, hurdles, and roadblocks, all of which can lead to the founder never achieving their goal.
Serial agency founder and MBA Adjunct Professor Felix Velarde has not only scaled the agency mountain numerous times, but repeatedly exited profitably. It is through both Velarde's successes and defeats that he has developed a framework for how companies can scale at speed.
"Felix always wished there was someone to help him grow his first companies but he had to learn the hard way. Now what's been learned is available to everyone," said Frank Kelcz, co-founder with Velarde at 2Y3X. "With Scale at Speed, our team of successful executives and entrepreneurs are making it easier for founders and leaders of companies to realize their vision, and reach their goals and dreams, by using 2Y3X's Scale at Speed program, which when deciphered means two years to achieve three times revenue."
The London-based entrepreneur has even written a book, "Scale at Speed," published by Robinson, an imprint of Little, Brown and Company. "Scale at Speed" provides a programmatic methodology that tackles many of the issues that entrepreneurs face every day. Following the methodology will help make businesses so successful that the suitors will come knocking on their doors.
"If you're an entrepreneur and owner of a business but have never run a successful business before, 2Y3X's Scale at Speed program is for you," said Felix Velarde, founder of 2Y3X and author of 'Scale at Speed.' "As you hit a business plateau, to get to the next level, you need to have a transformation, which is what 2Y3X helps you do."
The book describes the Scale at Speed methodology that 2Y3X clients have used to achieve success.The two-year program is designed for a team of 5-6 people making strategic changes while the business continues to operate. Clients receive guidance from 2Y3X consultants, who share how to identify a problem and break it down into solvable pieces while moving forward.
Scale at Speed is considered by many to be a must-read book of its type. "It's a manual for how you change the world that is not specific to any single industry. As a result, it can be applied to every and any industry," added Velarde. "The book works best if you have at least 25 people in your company. through a 2-year program where with each step, the company can improve and grow."
This methodology can be applied to any situation, whether it's business, personal or financial. "The ultimate goal is to help readers think about where they want to be and then show them how to get there by teaching problem solving, not solving the problems for them," said Velarde.
2Y3X also guarantees results. They accomplish this by helping businesses, private and public, but primarily private, identify everything they need to do to scale-up once their business has hit $2M+ in annual revenue. Often, this is when the company has hit a plateau in growth and wants to grow to the next level.
"There are many business books that talk about what other companies have done in the past, but it's not often you get a step-by-step guide on how to grow your business from someone who has done it many times already. Scale at Speed is relevant, practical, and essential for all entrepreneurs looking to grow their business," said Ronan Gruenbaum, Dean and Professor of Practice, Hult International Business School, where Velarde has served in the past as an Adjunct Professor.
For executives looking to grow their business, "Scale at Speed" offers an essential road map that enables their business to be on the path to success. The book will be available in the UK in paperback, and internationally as an eBook from Amazon, Barnes and Noble and other leading booksellers on June 10th as well as via Audible and other top audiobook services worldwide.
About 2Y3X
2Y3X was started by Felix Velarde, who founded one of the world's first web design companies in 1994 and went on to lead six pioneering agencies and a marketing services group, and Frank Kelcz who spearheaded Ziff-Davis's international expansion before joining the venture capital world.
For 2Y3X:
Samantha Katzeff
NRPR
[email protected]
+1-424-421-9610

For more information please email [email protected]
Build, sell, retire
This event, Build, sell, retire took place on March 10th 2021. We'd like to thank the speakers and the attendees. If you have any questions about the content or for any of the speakers please contact [email protected].
We were joined by the fantastic Chris Averill from 2Y3X, CTI founder Nick Rhind and Jo Evans from Lewis Silkin, who shared their stories and revealed the secrets to successful selling experiences.
Global entrepreneur and pilot Chris Averill has 24 years of experience in innovative businesses with customer experience at their core. He grew and sold his company triumphantly in 2016 and knows both how tough the selling journey can be – and how rewarding it is at the finish line. So now he's guiding other business owners along that very bumpy road to acquisition.
Chris has also documented his experience in his brand new book, Build Sell Retire, which has been named the 'blueprint every business owner should read'. In this session, he'll share what he would have done differently when he sold his business, so you can get there faster, with fewer hiccups along the way!
Since CTI Digital was established in 2003, Nick Rhind has been building a network of leading digital agencies with over 200 specialists across the UK and Europe. As CEO, he's achieved this growth by investing in talented individuals, advancing technology and clients' visions.
"I am still buzzing with ideas. They assembled a thoroughbred panel of specialists who have 'been there and done it' and shared lots of invaluable insights for us all to implement in our respective businesses."

Léon Milns, Founder, WeAreAdam
Jo Evans is a corporate partner at the leading law firm Lewis Silkin, advising clients on mergers and acquisition transactions. She has more than 20 years' experience representing and assisting the owners of privately owned businesses on the implementation of their growth plans and exit strategies. Nearly all of the people and businesses Jo represents operate in the creative economy – in marketing, media, communications, data and digital enterprises.
As well as corporate transactional work, Jo advises clients on a broad range of corporate matters such as LLP and company formation, joint venture and shareholder agreements, incentive share arrangements, raising growth capital and other inward investment, and capital restructurings and reorganisations.
"The event was a mix of practical advice, heart and honest raw human experience. A powerful and valuable starting point for anyone serious about growing and transforming their business."

Adah Parris, FT Top100 BAME Tech Leader
For more information please
contact us here for a chat
. To make sure you receive a super-early-bird invitation for the next event,
register your interest here.
Start-up kickstart event video
This event, How to make sure your start-up is successful took place on February 3rd 2021. We'd like to thank the speakers and the attendees. If you have any questions about the content or for any of the speakers please contact [email protected].
Serial founder Felix Velarde shares the fundamental ingredients for ensuring your start-up is a success. The session is an hour and ten minutes long and includes a Q&A session with the forty or so start-ups that attended.
For more information please visit the
Start-up kickstart workshop
page, or
contact us here for a chat
. To make sure you receive a super-early-bird invitation for the next event,
register your interest here.
Top 10 learnings from 2Y3X
This event, Top 10 lessons from five years of 2Y3X took place on December 10th, 2020. We'd like to thank the speakers and you the attendees. If you have any questions about the content or for any of the speakers please contact [email protected].
Felix Velarde shared the fundamentals for business leaders gathered from five years of successfully implementing the 2Y3X programme.
For more information about how we work please
contact us here for a chat
. To make sure you receive a super-early-bird invitation for the next event,
register your interest here
.
Interview: Silvia Christmann
Silvia Christmann leads our North America East office. She is a business coach who has spent over ten years working closely with leaders and teams, driving them towards rapid growth. She supports leaders to become change-makers, to hit audacious goals and ultimately, to become their truest selves. Silvia has been praised for her practical, tangible, kind approach to coaching.
Silvia's clients have included executives at BMW, Google, Toms and a range of VCs, startups and portfolio companies across seven international markets. She has also been featured in Forbes, Entrepreneur magazine, and has spoken on leadership at conferences worldwide.
Alongside her boutique coaching practice, she has recently joined the 2Y3X programme, where she helps leaders to succeed using a powerful framework for rapid and sustainable growth.
I spoke with Silvia to discover a little more about her background and her ambitions for the future.
Could you talk a little about your background? What types of businesses do you usually work with?
I joined my first startup venture right out of college, and I was doing business development for them, which I really loved. And from there, I actually went straight on to the next one. Neither one of those two survived the 2008 recession. However, I then joined the third startup which was Media Radar, which is still around. And that's how I fell in love with entrepreneurship, building businesses, scaling and leadership development. So I was always the first non-tech hire, media advertising and technology companies. And I think what I loved about it was the idea of putting new products out into the market, looking for product market fit, building the team, developing myself as a leader, developing, startup front runners into leaders, building teams and scaling.
So all three of them I was, you know, getting them from zero to about one or 3 million. And then after I left Media Radar, I kind of ventured out on my own and started consulting to help companies scale on the side, and very quickly realised that there were some added components missing, which was being able to hold people's feet to the fire in order to deliver on the roadmap I developed as a consultant. I had to turn around and really learn about human behaviour and leadership, so that I could better understand how to support clients to create change. So this is how I ended up turning my consultancy into executive coaching. Obviously going through various different training on the personal development and professional development side as well.
I've been doing that successfully for the last 10 years. And I have a very loyal client base of CEOs and senior executives, working with them in that exact same intersection of their self development, capacity building, scaling and fast paced, high growth environments.
I work with C-suites, and then I work with the senior managers if necessary, if it relates to scaling or capacity building, to work on performance, coaching or advising to make sure that what we think we need to do actually gets done as well, and helping people through limiting beliefs. And also other mindsets and perspectives that might be holding them back from executing a roadmap that's put in front of them.
How did you come to be involved with 2Y3X? What was your initial impression about the methodology and what are you hoping to achieve by joining the team?
Felix (co-founder) is a colleague and a friend. I believe we've been having this ongoing conversation about business growth for the past 10 years, almost! I think that the methodology is wonderful. It's an easy to implement, step-by-step structure that people can follow. And it's a great addition to what I do, because giving people a roadmap without understanding what drives them and understanding the nature of human behaviour, doesn't always guarantee that the map is executed. Which is where I come in. I can really help people to not stand in their own way and also to deliver what they set out to achieve. You say that you love working with people who 'dare to care', who challenge dated systems, and transform the status quo…. With the status quo in mind, could you share the key issues which you'd like to help change in your industry?
I would almost say I'm a little industry agnostic. What's more important to me is whether or not I'm working with changemakers. And changemakers are people who are disruptors, who are looking at the problem in front of them from a new and fresh perspective. And I would say in this day and age, almost every industry sector is ripe for disruption, because it's either the technology, the systems, the leadership model, and you know, from a sustainability perspective, identifying what's working and what can we do differently. And there's so much opportunity out there right now to reinvent and change.
What one piece of advice would you give to business leaders struggling to stay afloat during these difficult times?
Well, if they're faced with fear or are overwhelmed, having lots of challenging decisions to make, I think it's important to take a step back and make sure you're emotionally and psychologically well resourced. So that you are ready to respond to the challenge that's in front of you.
And this can look different to each individual because that individual might need a different ratio… It could be tactical, it could be interpersonal, it could be the need for a mentor or advisors. In 2020, most people I've come across in a professional context have stopped sleeping, and this makes the error rates spike, and our ability to make decisions completely drops.
Take care of yourself. Get tactics and strategies in place, and a support system around you. Know that most of the time you can only make imperfect decisions, one step at a time.
Are there particular issues which you personally find important and get excited to fix, regardless of the client?
Well, I always look at leadership development and capacity building and that really excites me. Asking how do we effectively scale and what does that mean? Because sometimes the problem isn't the pipeline, the problem is you, are you as a person developed enough, as a leader, to present a roadmap to your team and give clarity and direction? Leadership is not a title, it's a mindset and action that means you are able to get people collectively moving towards a common goal.
Are there any books or podcasts (business-related or not) you've found useful or inspiring recently which you'd recommend?
I always recommend Breneé Brown's book Dare to Lead because it takes a fresh look at what leadership can look like. I do think that White Fragility is actually quite a powerful book. It's very eye opening. And then I do go back to Chris Voss – Never Split the Difference quite a bit. It's phenomenal, and a really wonderful guidebook to life because we are ultimately in negotiation with everything in our life.
Silvia looks after the US East Coast where she delivers the
2Y3X programme
to companies who want to grow rapidly.
Get in touch
if you'd like to speak with Silvia about where your business is at, and where you want it to get to. You can also
meet our other consultants here
.
Leading through uncertainty
This event, Leading through uncertainty took place on December 9th, 2020. We'd like to thank all the speakers and you the attendees. If you have any questions about the content or for any of the speakers please contact [email protected].
The seller's experience
Rachel Murphy explained how she approached preparing to sell her business, Difrent to Panoply during a global pandemic while operating virtually.
Leading through uncertainty
Rebecca Jenkins shared her experiences in growing businesses through difficult times and how they helped her to navigate and pivot during the COVID19 crisis. This was a talk filled with valuable insights for business owners.
Bonus: Felix Velarde's blink-and-you-missed-it confession about seeking outside help.
For more information about how we work please
contact us here for a chat
. To make sure you receive a super-early-bird invitation for the next event,
register your interest here
.
Value-based selling in industry
This event, Selling value in the industrial world took place on December 3rd, 2020. We'd like to thank all the speakers and you the attendees. If you have any questions about the content or for any of the speakers please contact [email protected].
How to sell and price your value
…So that your customer is able and willing to pay you for value delivered.
Todd Snelgrove shared some value selling best practices, showing attendees how both product and service-based businesses can quantify their value.
How to structure growth
Ali Karademir talked about how the structured growth programme at 2Y3X helps business owners to address all areas of their business. This process also supports owners and their teams in articulating makes their business unique and valuable.
For more information about how we work please
contact us here for a chat
. To make sure you receive a super-early-bird invitation for the next event,
register your interest here
.
Announcing
2Y3X

MENA

2Y3X, the growth acceleration programme with a five-year track record of doubling participating companies' revenue, is launching in the Middle East and North Africa.
United Kingdom-based 2Y3X has signed an agreement with LINK Advisory, the UAE-based management consultancy, to deliver the 2Y3X® Programme throughout the Middle East region and North Africa (MENA). The programme launches with two tiers, one for rapid rebound planning and execution over ninety days, the other a two-year programme designed to rapidly scale participating companies.
2Y3X co-founder Felix Velarde said, "The team headed by Georges Chakar and Jihad Al Houwayek is highly regarded in the region and shares both our values and our vision. 2Y3X's mission is to give business leaders the tools and processes to break through the business plateau and rapidly scale their companies. With the programme now available in the MENA region we can now help more business owners achieve their ambitions."
Founder and CEO of LINK Advisory, Georges Chakar said, "It is an honour to partner with Felix Velarde and Frank Kelcz on this exciting venture. As the master licensee for the 2Y3X programme in the MENA region, our mandate is to work with leaders and organisations to not only assist them to rebound from the current economic turmoil caused by the pandemic, but also to help them create agile and resilient teams with a positive outlook. We are delighted to be able to provide the programme to companies in the region, to give them the tools to drive growth and acceleration so they can benefit from emerging opportunities."
The 2Y3X Programme is a two-year programme for companies that have reached a plateau but who lack the processes and frameworks to be able to expand. The entry-level 2Y3X QuickMap® programme is a 90-day version for companies who need strategic planning for a fast rebound. The company also operates a pro bono service for companies that are in need, with a particular focus on minority and women-owned businesses.
LINK Advisory is a consulting firm implementing business transformation strategies in growth markets. It covers a variety of industry sectors including hospitality, tourism, retail, telecoms and government, and has worked with some of the region's biggest brands.
2Y3X was started by Felix Velarde, who founded one of the world's first web design companies in 1994 and went on to lead six pioneering agencies and a marketing services group, and Frank Kelcz who spearheaded Ziff-Davis's international expansion before joining the venture capital world.
For more information please email [email protected]
Interview: Jim Sterne
Jim Sterne leads our North America West office. He is the founder of the Marketing Analytics Summit (eMetrics Summit), co-founder of the Digital Analytics Association, and creator of the Analytics Cohorts mutual mentorship program.
As a consultant, Jim has 40 years of experience in sales and marketing, and 20 years of deep-diving into the digital analytics industry to inform how he helps clients to harness the power of data. His clients have included Pfizer, Microsoft, IBM and many more.
Jim is an author of a dozen books on advertising, marketing, customer service, and web analytics, he has spoken and shared insights all over the world, and has lectured at Harvard, MIT, Oxford, Stanford, UCLA and USC.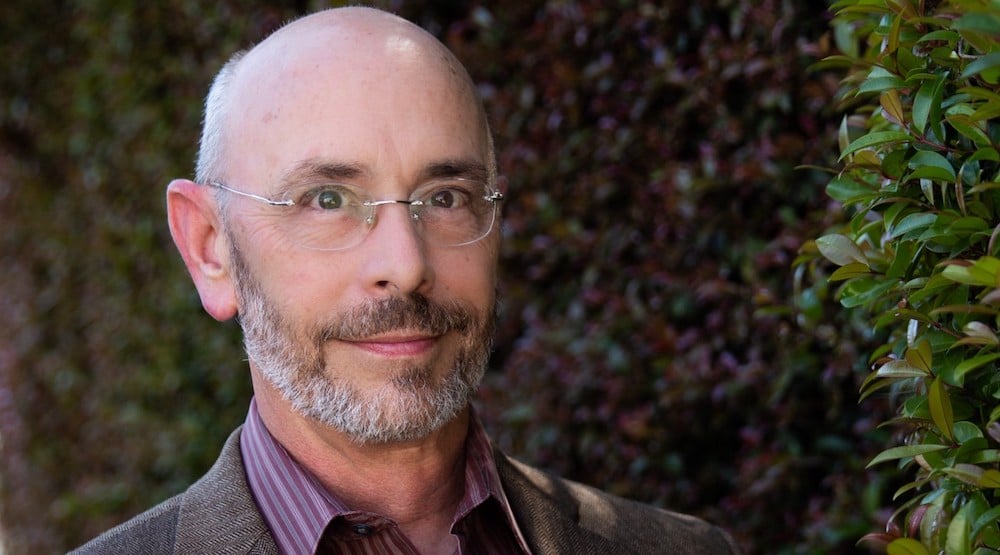 Could you talk a little about your background? What types of businesses do you usually work with?
I got started in sales of technology. My first job was selling Apples to people who had never touched a computer before. I graduated to selling business computers to companies that had never owned a business computer before. That meant lots of explanation about what it is and why you should trust it. I then moved on to selling software development tools, to enterprise and government. And that's when I moved into marketing. I would go to the marketing department and say, 'I need this, this and this'. And finally, they said, 'Well if you're so smart, you do it'. And so I moved into marketing and I've been there ever since.
Then I tripped over the internet in 1993 and focused all of my attention on explaining why online marketing is the thing to do. And several years later, at the turn of the century, I focused my attention on analytics because my opinion about how bad your website is was just my opinion. But if I can show you the numbers, I can show you what is not working, and if you test this you can find out what works. And that has consumed me ever since.
I started the business conference in 2002. The audience created the Digital Analytics Association in 2004. And I have been leading the industry, tracking the industry, writing books about the industry ever since.
So the companies I work with are on the one hand, any company that cares about the numbers and wants to get data-literate. Anywhere from 'help us understand what we should be measuring' all the way to 'how do we bring machine learning into our enterprise?' On the other hand, the Digital Analytics industry itself. So the agencies, the vendors, and the practitioners of the industry who are trying to measure online success.
How did you come to be involved with 2Y3X?
Through People-Centred Internet, which is a nonprofit organisation aimed at making sure that getting the other half of the population of the world online is equitable for the users rather than being just profitable for the vendors. Felix Velarde is part of that organisation and we met several times at different conferences. And in our conversations, he explained the 2Y3X philosophy and I was just so very impressed with the methodology that he said, well, maybe we should work together.
I want to learn how to make it actually work. Reading the book is just so clear; it's so logical. Follow the bouncing ball and you're done. But you actually have to follow the bouncing ball. And this is going to be a challenge. This is a cultural issue. It is a problem of people living up to their commitments, and it is a challenge for the consultant to get people to enrol; get people to push themselves outside of their comfort zone. And that's something I'm interested in learning. And growing the company!
I'm intrigued by the fact that I'm connected to a lot of Digital Analytics agencies. So they're not advertising agencies; they're professional services, but they operate just like an agency. They have clients, they have their consultants who do project work, they get accounts and lose accounts. It is the same professional services model.
I'm intrigued because what Felix is able to do with clients in the advertising world is partially based on the 2Y3X process but is hugely dependent on his experience. His knowledge of the industry and putting people together. I can do that in the Digital Analytics world. If somebody says, we're doing great, but we have this one hole in our talent, I can say, well, gee, here are three people to talk to.
Are there any particular issues that you get really excited to fix, regardless of who the client is?
The core thing for me – from the very beginning – is customer centricity, which people still don't get. In 1994, I read Don Peppers and Martha Rogers' One to One Future. And I thought, well, of course, it's all about being able to leverage a database in order to know exactly what an individual wants. And we've been trying to achieve that ever since.
My first book was World Wide Web Marketing. The second was Advertising on the Web. The next one was Customer Service on the Internet. So I went to Peppers and Rogers and said, Hey, Customer Service on the Internet – Will you write the foreword, please? They said yes!
It's so central to sales and marketing and messaging – how somebody interacts with you electronically, and my focus has always been your electronic relationship with people.
Could you share one thing or a few things that you would like to help change in the marketing or digital world?
Well, first of all, data literacy. You know, there's the Mad Men approach of 'I know better and I have a vision' and if you're Don Draper, you come out with something brilliant, like, it's not a projector, it's a memory machine. It's a carousel of your life. That's brilliant. And creatives are to be revered for the value of their genius. But there's also data and it is not scary and it's not impossible. Their are people who can do the heavy lifting of mathematics to reveal insights that spur creative. And so data literacy means being comfortable with data enough to be able to build a team and convince others in the organisation to participate.
What do you find more fascinating than terrifying when it comes to data analytics?
It's a window into psychology. Say I have a product and I'm selling it to 25 different kinds of people, I can have 25 different messages about the product. And if I watch their behaviour online, I can figure out how to best communicate with them. And so that's a tool. How do you use the tool for good or evil? 
That's where customer-centricity comes in. There are 25 different kinds of people who will respond differently to this product. And so I can do 200 kinds of messaging in order to sell more. Or I can say there are 25 different kinds of people who are interested in this product and I can help them get the most value out of it for them and create a relationship with them. If I look at the numbers and watch how my marketing is improving the relationship, I can make my products and services more valuable to my customers.
So you help marketing professionals get a sense of what might be up ahead. Do you have any ideas of what we might expect in the digital world next?
How far in the future are we looking? Today, it's machine learning. I explain what artificial intelligence is to individual marketers. How to use it, when to use it, and what skills should be focused on in order to remain relevant in a world that has AI in it.
The far future is very weird and completely confusing to people. There's this notion that customers will own their own data. So right now there are 1000 websites and 100 apps that I have put my data into and they own that data about me. Instead, I'm going to take my data and put it in one place that I control and I allow them access. If I change my address, I change it in one place. Facebook doesn't need to know my address, but Amazon does. So I give Amazon access to that. Friends and family can look at all of my pictures, and my doctor can look at all my medical records, but not my personal stuff.
And then on top of that is an artificial intelligence agent that does my bidding and it  works for me, not for Amazon, or Google, or Twitter. It makes recommendations and it makes the decisions that I allow it to make on my behalf. That means marketing people need to start creating systems that can talk to customers' systems. 
My agent tells me my dishwasher is going to fail within 30 days. It goes out and looks at all the options. Then the people who are selling dishwashers negotiate with my AI, so that I get a message from my agent that says, I've done the research. Here are the best three models. Here are the decision-making points. Which one would you like installed next Thursday? 
Are there any books or podcasts (business-related or not) that you've found useful or inspiring and would recommend? 
The ones I am listening to are very industry-specific. Digital Analytics Power Hour is my personal favourite. It's essentially about people who measure stuff. It's funny and an amazing insight into my industry.
In order to learn about machine learning, there's a podcast called This Week in Machine Learning and AI. It is a data scientist interviewing other data scientists about artificial intelligence and I understand about 30% of it. It's data science, literally the science. So it's fascinating to keep on top of what the hard parts are, and how amazingly powerful this is, and yet how little we know and where the stumbling blocks are.
The Marketing Book Podcast is by Doug Burdett who runs an advertising agency. He interviews authors about their marketing books. And it's a great place for book summaries if you don't have time to read the full thing. 
Any advice for business leaders who are struggling in these difficult times?
I'm seeing people get more accustomed to this… I don't even want to call it a new normal because it's this afternoon's new normal and tomorrow morning's new normal will be different. It's all about COVID. And also about raging wildfires and about elections and politics and systemic racism all over the world. I've reached a point where there is so much to be anxious about that I just stopped.
I'm not going to close my eyes and ears and go off in the corner, but my time is better spent building than lamenting. 
My recommendation then is: be flexible. Your customers have different needs than they did six months ago. They don't know what's going to happen next either. Now is the time to focus on being human.
Tom Peters said in a Stayin' Alive in Technology interview several months ago, 'Now is not the time to worry about your CV skills, but to work on your eulogy skills.' When people eulogise you, they don't say, 'she increased profits three times over two years', they say she really helped people. She was a person who would stop in the middle of the road and help somebody out. And that's the thing you want to be remembered for.
The advice is to be as human as possible. You know you're going to have meetings with important people whose dog will bark and whose kids will run into the room. Get over it. You'll remember those who were kind. That's the important thing. 
Jim is based in Southern California where he delivers
2Y3X
to companies who want to grow rapidly.
Get in touch
if you'd like to speak with him about where your business is at. You can also
meet our other consultants here
.
I know what we did last summer
This is quite a personal post, which I've been thinking about writing but held off for a while. About what we got wrong and what we did right. And what the future holds.
Coronavirus was a big, clanging blow. We already knew there was a recession coming (it was long overdue after all). Most of the companies we work with on the 2Y3X Programme had already set their minds to preparation. And bearing in mind going into an acceleration programme is a big commitment, we knew every single one was absolutely determined to take advantage of it.
Uh, how do you take advantage of a recession?
As founders ourselves, we've been through several. I had a whole bunch of agencies and an agency group in my time as a founder and CEO. The really great ones were all founded during a recession. There's a simple logic to it, which comes in four parts:
You can't carry your baggage into a recession because you can only design for the future, not for how it was when things were booming, so it forces you to evaluate only future opportunities
Clients and customers get much more selective (because it's a buyer's market), so your proposition has to be bang on for what they want from now onwards, not for the previous status quo
Competitors that don't or can't reposition lose their newly-focused clients and go bust, which means that clients move their business to the really sorted suppliers and they in turn thrive
These revitalised suppliers – you – attract the best of the released talent and a virtuous circle ensues
The reason the companies we work with had started focusing on, well, re-focusing is that they recognised that they needed to reorganise so that they could meet the coming recession head on and take advantage of the new landscape. Their planning, with us guiding them, centred around redefining, rationalising, focusing and building scalability.
Then bloody COVID hit out of the blue
The companies who were already on the 2Y3X programme took the hit, and still reeling we all regrouped and everyone rolled their sleeves up. As a direct result one of the companies we work with just had its most profitable month in years. Two others are making around 30% net. One has just sold at a multiple of eight times profit, double the market norm.
Our own company did something different. It could have been disastrous, yet it has been an amazing and exhilarating experience.
In early March we were in the middle of interviewing two new consultants for our company. We run a two-year programme that has a great track record: everyone that's completed the programme in the last five years has doubled or tripled revenue. We're pretty proud of that. We had decided to expand and were onboarding new clients. Our brand was strong, proposition clear, future bright.
So we were recruiting. Now, the first thing we teach people who work with us is how to attract, interview, qualify and motivate A-Players. We had identified our deeply-held personal values and knew we'd only want to work with people who shared them. So we were interviewing and had tentatively decided to take on these two new people. We'd also decided to hire a marketing assistant. Mia was due to start on March 16th.
Lockdown day
Frank and I made two decisions on the spot. Nearly six months later the reverberations are still being felt.
The first was a human one: Mia clearly had missed the window for qualifying for furlough and would have been left in the lurch. So we asked her to start as planned. Turns out Mia was just what we needed when it came to the second decision.
This was the big one.
We decided to scrap marketing and pitching for new clients.
We decided to make 2Y3X a pro bono company for the duration.
What surprised us was that nobody wanted to help us publicise it. Trade mags wanted to be paid to publish a press release about opening our doors to anyone who needed help. That was a disappointment to be honest. My view of industry rags purporting to support their communities became decidedly jaded.
So we publicised it ourselves, posting relentlessly on LinkedIn about our offer: free, no charge access to former founders and CEOs with decades of helping businesses survive. With absolutely no strings attached.
What happened next surprised us
Suddenly we started getting messages from coaches, consultants and chairs.
They were industry heavyweights. People I've known or admired from afar for years. Founders and CEOs with incredible track records. I mean inspirational leaders. And they wanted to help.
It gave us a roster of amazing people who made themselves available to the entrepreneurs who asked us for help.
We were suddenly able to help people from all sorts of sectors: agencies, engineering firms, tech companies, startups, professional services firms, social impact businesses.
We decided to train our volunteers in the way 2Y3X works so they could use some of the tools to give instant assistance to these pro bono clients. We ran group workshops and brought together these wonderful volunteers and started folding them into the family.
An amazing person called Marea got in touch and offered to design an onboarding programme based on the (robust but intricate) 2Y3X system. Mia then turned it all into a system in a way that none of us could have.
Then the founders of a successful management consulting firm based in the Middle East contacted us and asked if they could volunteer their services too.
On the weekend before lockdown I had been wondering whether or not to write my next book (on proposition development frameworks); whether or not to find a beach hut to retreat to for a few months until COVID blew over. I would have been very, very tanned by now but I suspect the book would have been a little lacklustre.
Instead I found myself doing fifty or sixty-hour weeks every week until mid-August.
We ran pro bono for almost six months
It also saw us opening a 2Y3X office covering the Gulf States and North Africa. Our ambition is to take the 2Y3X programme around the world, with trusted relationships built on common values.
Today we are just starting to refocus ourselves on taking on new clients. The ambitious ones. The ones who are absolutely determined to break through the plateau and nail it. Who want us to help them deliver on our promise: to double or triple revenue in the face of recession.
We've learned as we've refocused that pro bono works for us. For clients who really can't pay for the 2Y3X programme there will always be a way of engaging with us free of charge, even if it's only for emergency interventions or structured short-term planning.
We have also launched a 90-day version of 2Y3X which we call QuickMap, designed for companies that can invest in a fast, strong rebound but can't (yet) afford the full programme.
Pent-up demand…
Last month Gartner published this chart which reminds us that pent-up demand for success requires the best suppliers focused on the future not clinging to the past.
We bit the bullet ourselves, we switched our focus to the new future not the old and comfortable. We decided to focus on what we could do something about now, not on trying to hold on to a world that disappeared behind us. It was tough, though the central decisions were, to be honest, easy. The combination of serendipity and some kind of business karma repaid us a thousandfold.
And now we face the future. We are open for business and ready for it. We've been reshaped by Coronavirus, sure, but we are stronger for it, broader, with an unmatched team of people, better able to help owners and leaders achieve their loftiest ambitions. We are surrounded by smart, inspirational people who we've got to know because they all, without exception, put their hands up and volunteered without thinking about the commercial implications. They are gold and the future is bright.
Perhaps you share our approach as you think about your own company's future. If so, maybe you should join the programme.
Felix Velarde, partner